STARTRANCE SCRIPT
ORNAMENTAL PENMANSHIP
By Leor
---
PAGE ONE
---
WELCOME TO MY WEBPAGE. Here you will see examples of my calligraphy. Hope you enjoy your visit.
You may contact me by e-mail at STARTRANCE...Or write me at: LEOR WARNER 711 N.Sweetzer Ave, West Hollywood, Ca 90069
OFF HAND FLORISHING: HEADINGS & BORDERS
FOR INVITATIONS
\
1. INVITATION HEADING
\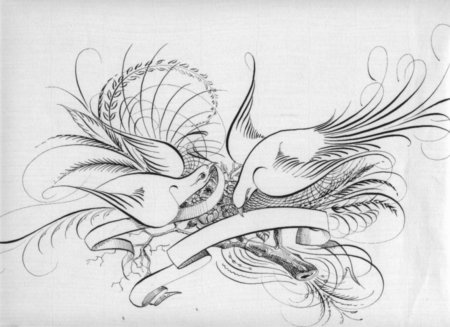 2. INVITATION HEADING WITH SCROLL FOR NAMES
\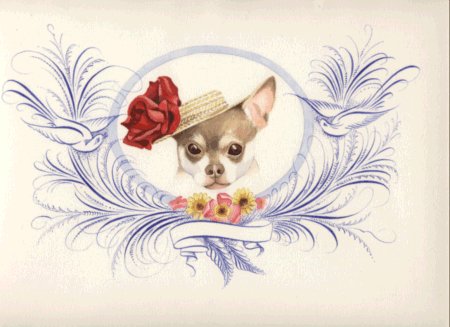 3. INVITATION BORDER
The invitation text would go where the dog portrait is.